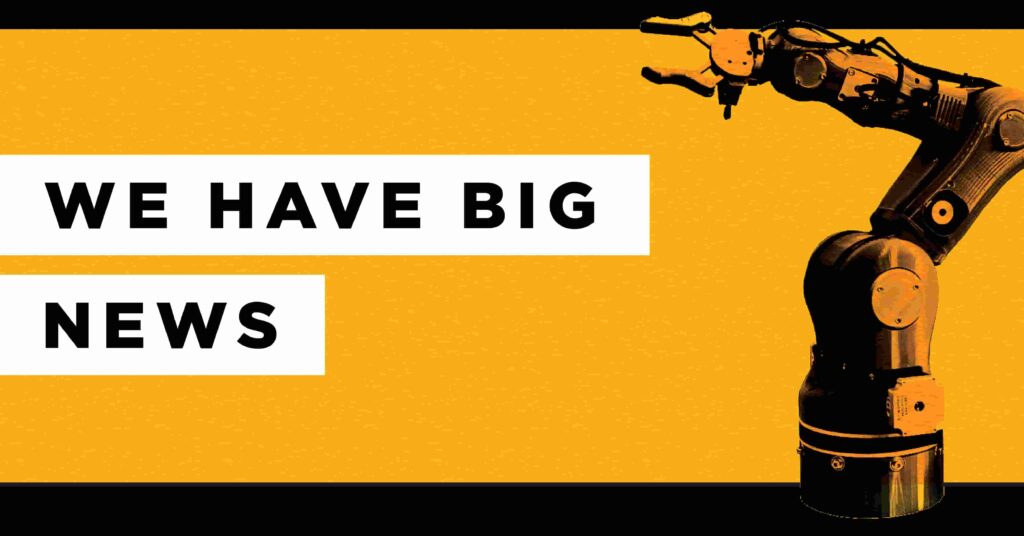 ARM Announces Selected Projects from Joint Summit: Robotics in Sustainment II
The projects are focused on strengthening Department of Defense maintenance activities through increased use of robotics 
August 13, 2020 – Earlier this year, the Advanced Robotics for Manufacturing (ARM) Institute hosted and participated in the Joint Summit: Robotics in Sustainment II (JROBOT) event. The four-day summit brought together experts across government and the armed services to develop and recommend Office of the Secretary of Defense (OSD) policies for coordinating and expanding the use of industrial robotics in sustainment activities across all military branches. 
A Department of Defense Manufacturing USA® Institute, ARM is the nation's leading collaborative in industrial robotics and workforce innovation for manufacturing.  
Prior to the event, ARM consortium members were invited to submit projects for funding in support of the DoD's sustainment goals through the ARM 19-04 Technology Project Call, which opened in late 2019. From there, a competitive group of project teams were invited to present their project proposals in-person at the Joint Summit.  
The selected projects help to meet the Department of Defense sustainment needs, which focus on the maintenance and repair of military assets over their lifetime. Spurring robotics technology and workforce solutions is critical to maintaining military equipment, lowering the cost of repairing assets, and training the staff needed to complete this important work.  
ARM plans to award up to $2.35M for these selected projects, which are briefly described below:  
---
MR Guided Path Planning with Robotically Generated Digital Twin  
Principal Investigator: ARIS Technology 
Quality inspection is a manual and costly manufacturing process. While AI-powered robotic 3D scanning systems reduce many unnecessary manual tasks, human-robot interaction is still required to ensure reliable data collection and decision making. Training an operator on how to program robotic 3D scanning takes effort. This project focuses on integrating Mixed Reality (MR) with robotic simulation for inspection and asset defects mapping. This innovation will provide improved User Experience (UX) and guidance to human workers in collaborating with the robots, standardize the operating skills needed, and reduce the manual effort required for path planning and digital twin generation.  
---
Autonomous Multi–Tool Head Robotic Solution for On-Site Surface Preparation  
Principal Investigator: Siemens 
Robotic applications excel at completing pre-determined tasks, but typically lack the ability to adapt or change the process sequence autonomously. This project focuses on a multi-head robotic solution that will enable on-site reclamation/surface preparation of parts through autonomous path generation, tool selection, and process sequencing. The advancements from this project will address technical challenges, increase human safety, and lower the cost associated with preparing large defense/commercial parts that cannot be transported to a factory setting without significant downtime and cost. 
---
Environmentally Hardened Underwater Modular Robot Snake  
Principal Investigator: Carnegie Mellon University 
From reaching into fuel tanks to radiation spaces and more, there are many DoD needs for a robotic solution that can navigate confined, awkward, and hazardous spaces. However, there are few solutions that can place robot end effectors in such spaces, and many existing robotic snake applications have a fixed base that limits reach. This project seeks to provide a solution to these limitations through a self-propelled, water-tight robotic snake that can operate in depths up to 20 feet. The project endeavors to create an easy to use interface that will allow people with little training to start immediately using this robot.  
---
Mobile Autonomous Coating Application for Aircraft Sustainment  
Principal Investigator: Lockheed Martin 
Current coating applications are purpose-built for very specific tasks, costly, and require a high-level of expertise in automation systems. This project proposes a mobile coating solution that will minimize the cost to implement, reduce the time spent, prioritize human safety, and can be used more generally. This will be completed through the development of a robotic end effector that can service multiple coating applications, automated coating application parameters, a mobile system to robotically apply coatings, inspection parameters for quality inspection, and robotic path planning software. 
---
Autonomous Coating with Realtime Control and Inspection  
Principal Investigator: Siemens 
Coating processes are critical to preventing damage to Department of Defense assets, but current coating operations rely on time-consuming manual operations that are often performed in hazardous environments. Manual coating also suffers from inconsistencies in quality and consistency; insufficient coating can lead to part damage and excessive coating is wasteful and can increase weight. This project seeks to address these areas of need through the development and integration of an advisor robot, which will produce spray parameters and robot trajectories, and an automated coating inspector, which uses machine learning algorithms to perform quality inspection. The process intends to leverage human expertise with a human operator specifying inputs, while automating the dull, dirty, and dangerous aspects of coating operations.  
"These projects epitomize the strength of the ARM member ecosystem and the criticality of industry, government, and academia collaborating to strengthen U.S. manufacturing readiness, sustain DoD assets, and protect our warfighters," said Arnie Kravitz, ARM Chief Technology Officer.  "The ARM Institute is the connection that bridges the gap between industry experts and governmentneeds to acceleraterobotics and workforce solutions. We are proud to be trusted by the Department of Defense for this important mission."
"The ARM Institute's network partners are working with the sustainers of our various platforms to keep our aircraft, ships and vehicles doing what they need to do", stated Steve McKee, JROBOT Co-Lead for the DoD Joint Technology Exchange Group."This unique collaboration is establishing a new way for government, industry and academia to work together to benefit everyone.  We see many future opportunities to advance the manufacturing ecosystem using robotics while also improving the readiness rates across the DoD and beyond."
The Robotics in Sustainment (JROBOT) III event will take place virtually on August 17-20, 2020, again with ARM's participation. This invitation-only event will continue to build upon the goal of identifying, fielding, and harnessing robotics capabilities to maximize platform usage across the DoD and allied partners. 
ABOUT ARM PROJECTS  
ARM receives funding from the United States Department of Defense and other government organizations to manage programs that develop, demonstrate, and accelerate the early adoption of novel robotic technology and workforce development solutions to:   
Assert U.S. leadership in advanced robotics for manufacturing  

 

Empower American workers to be cost-competitive with low-wage workers abroad  

 

Lower the technical, operational, and economic barriers to adopt robotics technologies  

 

Aid in the creation of new jobs to secure U.S. national prosperity.   

 
ARM works collaboratively with the government and Institute members to identify areas of need in robotics and workforce development. ARM projects require that at least one industry organization participates on each project to ensure that the outputs are relevant, applicable, and impactful. The projects are selected by a team of ARM members and partners spanning government, industry, and academia. Only ARM members can participate in projects. Email [email protected] to learn about membership. 
ABOUT ARM 
The Advanced Robotics for Manufacturing (ARM) Institute is the nation's leading collaborative in industrial robotics and workforce innovation. Structured as a public-private partnership, ARM and its member organizations catalyze transformative robotic technologies and education for both industrial base and warfighter needs to grow U.S. manufacturing competitiveness and resilience. Founded in 2017 in Pittsburgh, PA by Carnegie Mellon University and operating as an independent non-profit funded by the Department of Defense, ARM is part of the DoD Manufacturing USA® network. Learn more at www.arminstitute.org.