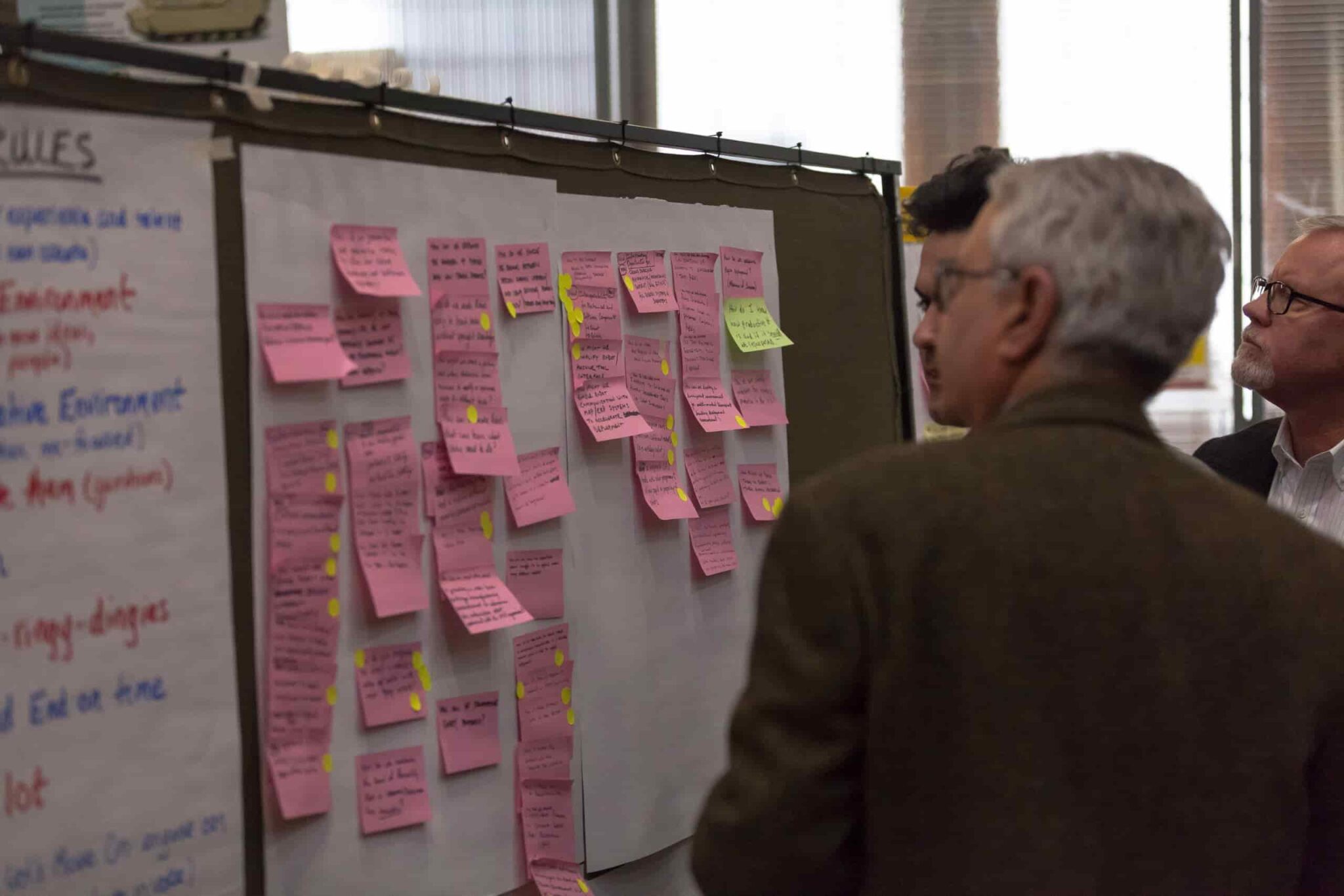 In support of our new Technology Project Call, which is currently in DRAFT format and available only to ARM Institute Members, the ARM Institute will host a hybrid Tech Day event on July 13. Our Tech Day events are open to all experience levels, from members working on their first proposal to those who have already completed an ARM Institute project. The event is free to attend, but open to members-only. 
Learn more about how our Tech Day events help members prepare competitive responses to our Project Calls below!
Why Should I Attend?
Tech Day is a member-exclusive event that helps ARM Members prepare competitive responses to our Project Calls through:
Networking and project teaming activities
Deep dive discussions on the Special Topic Areas
Q&A on the Project Call Topic Areas with subject matter experts
The opportunity for Project Teams to meet directly with ARM technical leadership for feedback on ideas
Additionally, during Tech Day, ARM Members receive early access to the Draft Version of our Project Call. The final Project Call is released publicly after Tech Day. Following the release of the final Project Call document, we enter a black-out period and can only answer logistical questions about submitting proposals.
What's New for this Project Call?
There are several unique aspects to this Technology Project Call, which will be reviewed during Tech Day. This Project Call features:
A NEW two-step process. The first step will be Concept Papers. Project teams selected from the Concept Phase will be invited for project presentations to our panel of reviewers.
Higher threshold for funding requests
Several new and expanded Special Topic Areas, including an emphasis on Artificial Intelligence (AI) and Data for Advanced Manufacturing Robotic Systems
Our Project Call is currently in draft format and only available to ARM Institute Members through the Member Community. Log into the Member Community to access the Draft Project Call and associated templates.
How Does the Virtual Format Work?
Tech Day will now take place as a virtual event. Our virtual attendees will enjoy networking, be able to ask questions via computer microphone and webcam, have the opportunity to schedule one-on-one meetings with the ARM Institute Tech Team, and have a full Tech Day experience.
How Can I Register?
ARM Members can register for Tech Day in the Member Community. Log in here or email [email protected] for more information.
Not an ARM Member?
Tech Day is only open to ARM Members. Want to join the ARM Institute so that you can attend? Send us an email at [email protected].
We will also release our Project Call document publicly sometime after Tech Day. Stay tuned and subscribe to our mailing list to receive the Project Call when its released. Note that you must be an ARM Member to submit a proposal even after the Project Call is publicly released.
---
About the ARM Institute
The Advanced Robotics for Manufacturing (ARM) Institute is a Manufacturing Innovation Institute (MII) funded by the Office of the Secretary of Defense under Agreement Number W911NF-17-3-0004 and is part of the Manufacturing USA® network. The ARM Institute leverages a unique, robust, and diverse ecosystem of 300+ consortium members and partners across industry, academia, and government to make robotics, autonomy, and artificial intelligence more accessible to U.S. manufacturers large and small, train and empower the manufacturing workforce, strengthen our economy and global competitiveness, and elevate national security and resilience.  Based in Pittsburgh, PA since 2017, the ARM Institute is leading the way to a future where people & robots work together to respond to our nation's greatest challenges and to produce the world's most desired products. For more information, visit www.arminstitute.org and follow the ARM Institute on LinkedIn and Twitter.